Headteacher Welcome
At Eltham Hill School we value every student as an individual and are totally committed to enabling them all to experience excellence, happiness and success. To view our 2019 Ofsted report, please see link below.
Ofsted Report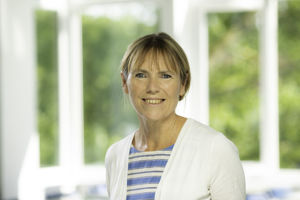 We are a diverse and vibrant community and visitors say they can feel the creativity and warmth in our school simply from stepping inside the building. Creativity is at the heart of our innovative KS3 curriculum and we provide many varied opportunities for our students to discover and develop their talents.
We are proud to be an IB International School and take every opportunity to increase students understanding of the wider world through our curriculum offer, trips abroad and by hosting regular groups of visitors from other countries.
We aim to support our students to become confident, articulate and thoughtful young people. We nurture their leadership skills, resilience and independent thinking through a wide variety of learning experiences and our strong pastoral team ensure that emotional and mental wellbeing are as important as academic success.
My priority as the Head Teacher of this wonderful school is to ensure that every student loves their time at school and achieves to their full potential. We have amazing facilities, a committed and caring staff and I hope you choose to entrust your daughter to our care for the next stage of her educational journey.
Erika Podmore
Eltham Hill School Head Teacher